Chena Hot Springs Resort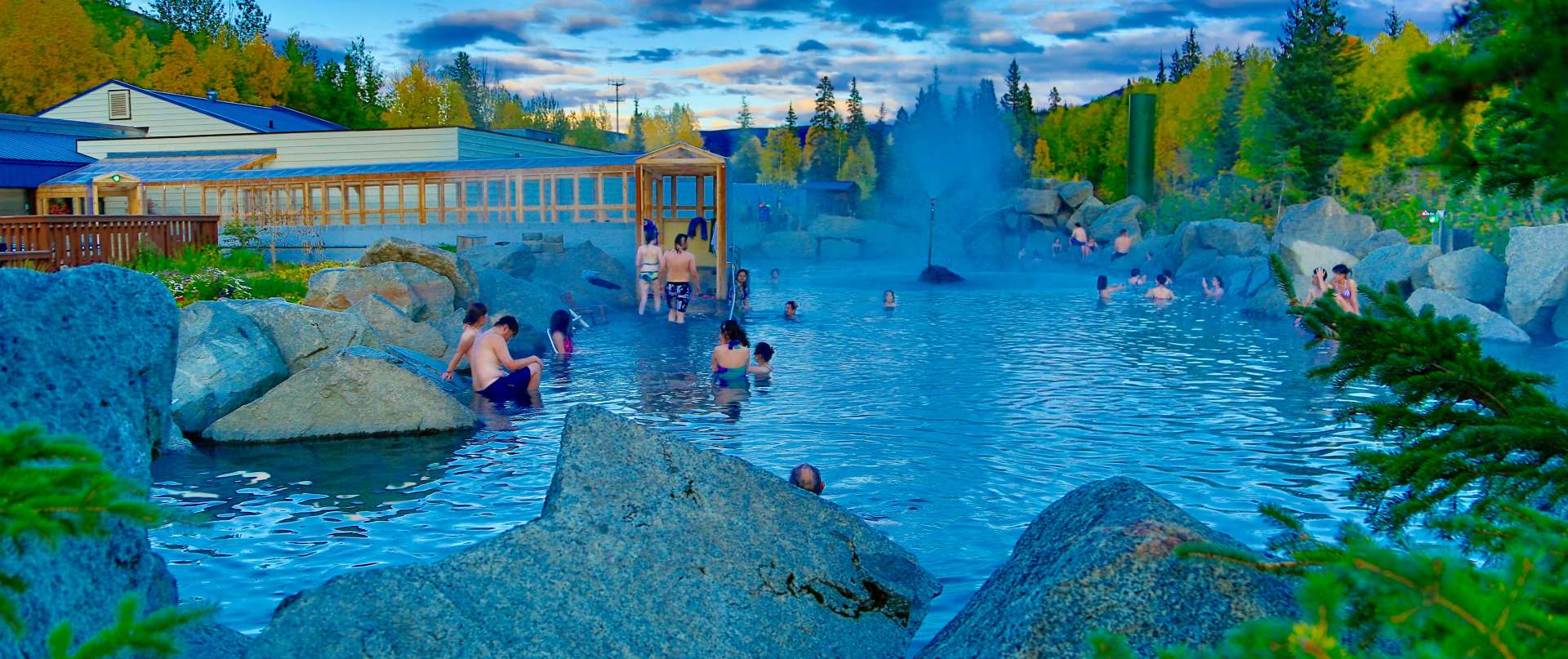 Chena Hot Springs Resort
Dog-Friendly Hotels
Mile 56.5 Chena Hot Springs Road
Fairbanks,
Alaska 99711
907-451-8104


Get Map or Directions

Located in remote wilderness that offers views of the Aurora Borealis in the winter season, this rustic lodge and resort is located 61 miles northwest of downtown Fairbanks. Rooms and 2-bedroom suites decorated in traditional Alaskan style feature coffeemakers and TVs. Amenities include the on-site natural hot springs, a heated indoor pool and hot tubs, an ice museum, and a massage center. A casual restaurant serves produce from the on-site greenhouse and there's also a lounge. Round-trip shuttle service from Fairbanks and its airport is available for a fee. There are multiple hiking trails, ranging from short mile hikes to multi-mile treks. Dogs of all sizes are allowed in the campground and in a number of pet rooms in the lodge. Dogs must be quiet, well behaved, leashed, and cleaned up after at all times.
---
---